Waverly Park, West Point, MS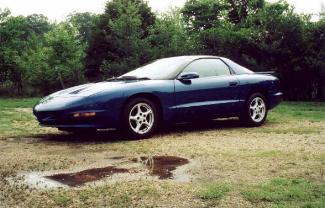 Waverly Park: Located on the banks of the Tennessee-Tombigbee Waterway on the eastern edge of Clay County, Mississippi. Right beside the park is the historic Waverly Mansion, and about 5 to 10 miles from the park is the Old Waverly Golf Course, which was a host of the 1999 LPGA Golf Tour. Also, about 2 miles from the park is my Grandma's house.

A very nice park for a church picnic, or for the kids to play on the swings, or just to get away from it all, or even to spend special time with your significant other. Back in 1992, I used the park for this: There's a big parking lot at the boat ramp, and at night, there's nobody there. That's right, you've guessed it:
DO-NUTS!

Although I've never done it in the 95-Bird, the 91-Bird was definitely used. I tried to tear my car up one night! There were some things weighing heavy on me before I went to the park that night, but when I left there, it was all good! I went back to my Grandma's house with a big smile on my face...and 30% less tread on my back tires.



Click on a thumbnail for a larger picture of the Blubird at Waverly Park.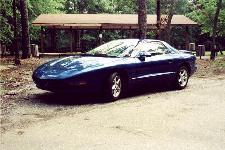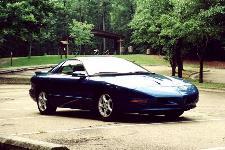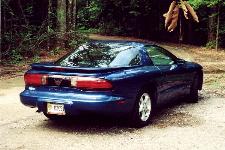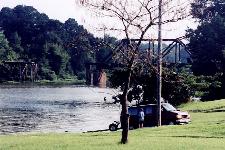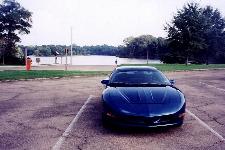 ---
The small city of West Point, Mississippi. I must say that this is a very proud community. Peaceful, clean, and colorful, this town holds its own as a Certified Retirement Community of Mississippi, along with Columbus and Starkville, Mississippi. These three cities make up the Golden Triangle.

As mentioned earlier, my grandma lived close to Waverly Park, about 10 miles east of West Point. My wife grew up in Columbus. We both went to Mississippi State University in Starkville. Coincidence? Of course it is! But it's all good now!

For more information about West Point, go to www.wpnet.org.



Click on a thumbnail for a larger picture of some images of West Point.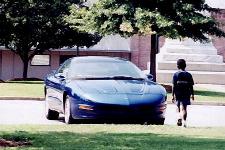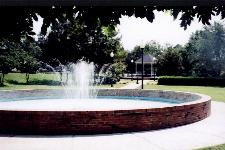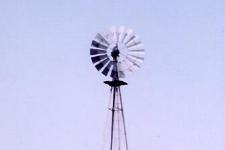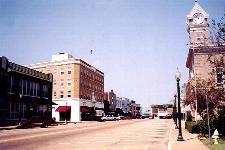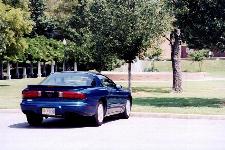 Images were taken at Veteran's Park in downtown West Point.



Click on your browser's back button to return to The Firebird Travels Resume.

September 10, 2001
Revised January 14, 2017