Give 'Em The Bird Again...The Firebird Travels Resume!
---
Welcome to my 1995 Pontiac Firebird Webpage! I purchased this car from Greenway Pontiac in Morris, Illinois on November 6, 1999. My family drove all the way from Clarksdale, Mississippi early Saturday morning, and after I bought the car, we spent the night in Joliet, Illinois. The trip itself was fun, and the weather in Illinois was unseasonably warm for November: sunny skies all the way! I found the car at World Wide Wheels. There were a few minor problems with this car, but since then they've been fixed without a whole lot of money coming out of my pockets!



God Bless America!
---
The Starting Point of the Cruises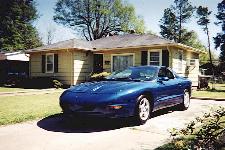 Homebase: My little house in the Mississippi Delta, Clarksdale Mississippi. The Home of the Down-Home BLUES. Every year in the 2nd weekend in August, Clarksdale hosts the Sunflower River Blues and Gospel Festival. Past performers include Bobby Rush, J. Blackfoot, and Koko Taylor.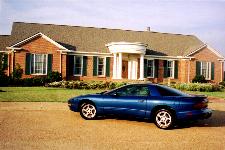 Coahoma Community College: The President's Home
aka: My Mama's House!


About 5 miles north of Clarksdale is Coahoma Community College, a Historically Black 2-year College. My dear ole mom, Dr. Vivian M. Presley, was president of CCC from 1993 to 2013.



---
The Infamous Road Trips


Click on the thumbnail to view a larger picture. Click on the link below the thumbnail to read about my boring to hair-raising tales of the road.






---
E-mail: firecruise@yahoo.com
---
January 30, 2000
Revised: January 14, 2017